Radiografía de un caso difícil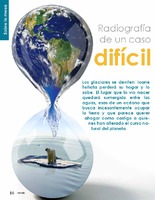 Installation remarks
Descargar el PDF y abrir con cualquier programa en cualquier sistema operativo. También se puede acceder al artículo en la web. Browser: Cualquiera. Browser plugin: Adobe Flash Player.
Date
2015
Author
Oficina de Comunicación y Mercadeo, Instituto Tecnológico de Costa Rica
Publisher
Garita-Granados, Carla, Quesada-Araya, Jorge, Garro-Ureña, Rony.
Editor
Mesén-Cepeda, Ma. Martha
Graphical designer
Chacón-Quesada, Kristel, Robles-Cruz, Tracy.
Technical implementer
Sequeira-Oreamuno, Daniel, Rosales-Purizaca, Carlos A., Herranz-Berzosa, Carmen.
Technical validator
Garro-Sánchez, Daniel
Educational Resource
Abstract
Este artículo realiza una relación "muy cerca y muy lejos a la vez"entre los efectos del cambio climático que sufre el grupo de islas de Kiribati y la carbono neutralidad que está tratando de conseguir Costa Rica. En Kiribati se encuentra la primer familia que solicitó refugio debido a los efectos del cambio climático. Costa Rica por su parte, se encuentra redoblando esfuerzos para evitar efectos similares, sin embargo, se dice que Costa Rica ha alcanzado el 80% de la meta de carbono neutralidad, pero el 20% restante es el más dificil de contrarrestar.
This article makes a relationship "very close and very far at the same time" between the effects of climate change suffered by the group of Kiribati islands and the carbon neutrality that is trying to get Costa Rica. In Kiribati lives the first family to apply for shelter because of the effects of climate change. Costa Rica, meanwhile, is redoubling efforts to avoid some of the similar negative effects of climate change; however, it is said that Costa Rica has reached 80% of the carbon neutral target, but the remaining 20% ​​is the most difficult to counteract.
Source
Pensis. I Edición (enero / marzo, 2015)
Resource type
Narrative text, Hypertext.
Intended users
General public
Educational level
Level:: Technical Education, Level::Diversified Education, Level::High School Diploma, Level::University.
Keyword
ONU, Emisiones, Cambio climático, Economía, Vulnerabilidad.
Structure
Atomic
This structure corresponds to individual objects. For example, images, charts and figures.
Aggregation Level
2
Level 2 is a collection of level 1 objects (multimedia or fragments). For example a lesson.
Interactivity Type
Expositive
Cognitive Process
Analyse, Understand, Contextualize, Discuss, Explain, Connect.
Show more info
The following license files are associated with this item: